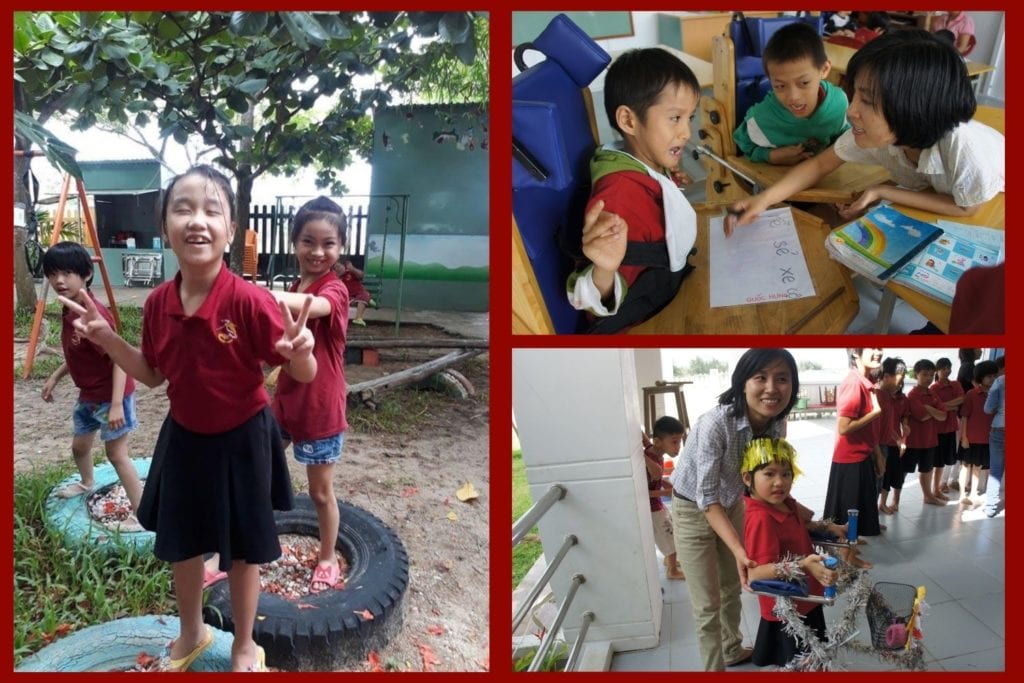 Every year approximately 140 million people are born. Where you're born and your quality of birth have enormous repercussions through life. That's not to say that ones attitude and effort have no meaning, but it's important to acknowledge the reality of the "Birth Lottery" and its dominant role in a persons life. If you're reading this then you probably did pretty well in that lottery. Many others don't, the global majority in fact. 1 billion people won't have any food today. Another 5.5 billion would (probably) happily trade their problems for yours. When we recognise the fortune of our circumstance, yes, combined with your own turmoil and hard work, it opens our best self to aiding those less fortunate. This is a liberating and affirming outlook to adopt and can help global civilisation move forward.

"Giang" came to the Kianh Foundation at 2 years old diagnosed with ASD (Autism Spectrum Disorder) and a history of self-harming. Born to a rural family in central Viet Nam, with little education and a barren employment market. Living three generations in a one-room house, opportunity was forsaken for survival and Giang became a burden, locked in her own head and on a downward spiral that threatened the whole family's future. In need of day long care and support. Deaf-Blind and excluded. Desperate parents and no form of help.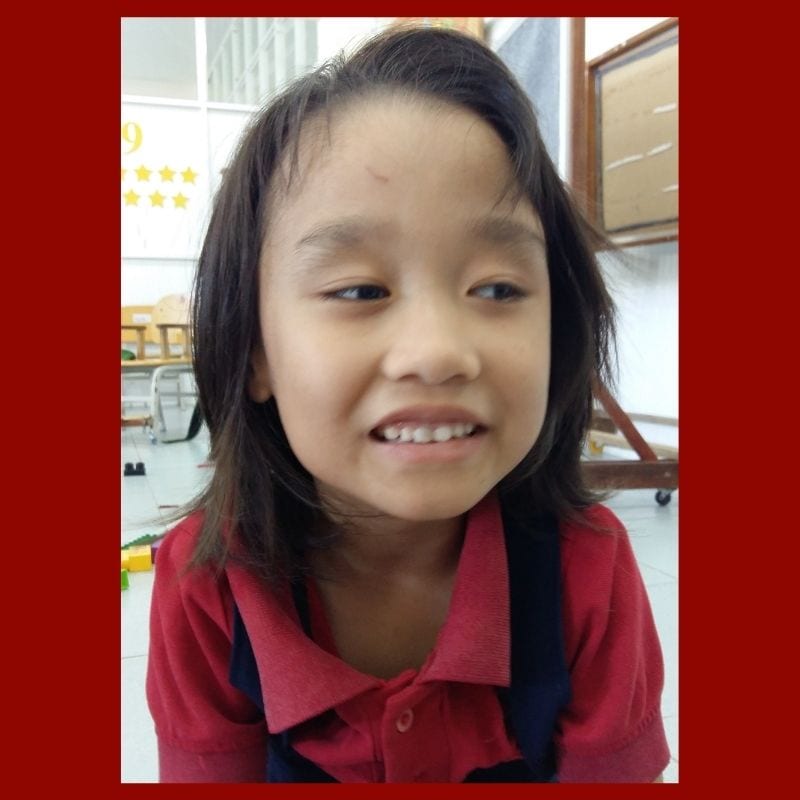 Thuy, born with Hemiplegia, was desperate to become a special needs teacher having been raised disabled and fatherless under the strong wing of her mother. Her disability in a misbegotten culture forced her to travel to the (then) backwater city of Da Nang to seek further education – as her disability prevented her entry to more illustrious institutions in Ha Noi and Sai Gon – and then even further into the countryside for the only available job for some one on the perimeter of mainstream society.

It happened that The Kianh Foundation met them both along their path. You've most likely heard the phrase "child sponsorship" a lot in the charitable sector. World Vision and many others run such programmes. The glib thought inevitably leans to "who gets the Rolls Royce". The reality in the very few studies that have been conducted on its efficacy (predominately in sub-Saharan Africa) is, it's the most effective form of donation on offer. On most every metric, from school attendance, academic qualifications, literacy and numeracy, child pregnancy, primary health (and on), direct sponsorship works! And it works well! At Kianh we model the child and teacher sponsorship as "Pure Person Sponsorship". That means every cent of every dollar from a sponsor goes to a child or teacher's human resource needs. Not desks, computers and roof tiles (though we need help with those too).

How does sponsorship work?

You can contact us directly: information@kianh.org.uk or peruse our website www.kianh.org.uk

When you're considering your donation some key points to include:

Do you have much time? Probably not, it seems to become a more precious commodity by the second. The idea of adding meaningful value to a program like children's education with the little free time that you have is difficult and unlikely. But consider this; if you break down how many hours of your working month you can afford to donate directly into a sponsorship you have effectively become a volunteer.

Your sponsorship doesn't JUST go to the child or teacher. The second and third level effects of your donation have huge positive repercussions for the family of the recipient and their community. Simply by Kianh being able to support a child in a full time education placement, it allows the recipients family to potentially DOUBLE their average monthly income. When a family is surviving on approximately US$110 per month this is a life changing possibility. Again, study after study shows the improvements in health, safety and quality of life when a community rises out of poverty.

Sponsorship keeps a child in school or a teacher in a job. The more education a child can receive the better their long-term life outcomes. Even 1 year at Kianh can set a previously excluded child on a course far superior to a lifetime of exclusion.

As a philanthropist, sponsorship allows you to donate confidently. You donate to a verifiable human being in desperate need. Without your donation they wouldn't be receiving the support they require. You get to be a part of that journey, as hands on as you wish; all be it remotely. At Kianh all our sponsors are on-boarded into our "Slack" Donor Space where you have two-way communications with all the key staff at Kianh and receive regular updates and milestones direct from the source. You literally get to play a part in transforming someone's life.

Do you remember Giang from earlier? 10 years has based since she arrived at our gates. She received a sponsor and we were able to dedicate special staff to 1:1 daily development. She can now converse in sign language and use cue cards. She has friends and thoroughly enjoys her play time. Her self-harming has stopped and her bad behaviour melted away as her ability to communicate and receive support blossomed. She can function in her family home as a helpful, happy child with numeracy/literacy skill and flourish as a well loved daughter. One of the mentors who helped her achieve these milestones, a teacher named Thuy, who never lost sight of all that she could be and found her home and place at the Kianh Foundation. All because of "Pure, Person Sponsorship's".